Hadjicharalambous jewellery was created by Nicos and Yiannoula Hadjicharalambous, two manufacturers who have been active in the silver and gold jewellery business, since 1977. Then, the tradition was followed by their daughter, Georgia, after she completed specialized studies at a school of jewellery in Greece, where in 2001, in a jewellery making competition, she won the 1st Panhellenic prize. Since then, she actively participates in the store, with great success. Their experience today creates extensive knowledge in the manufacture of jewellery from silver, gold and diamond earrings, to necklaces, bracelets and much more. Combining their knowledge and experience in the design, manufacture and production of jewellery, they have created a variety of original, modern, classic and Byzantine creations. Meeting the requirements of their customers, they are able to process all orders successfully.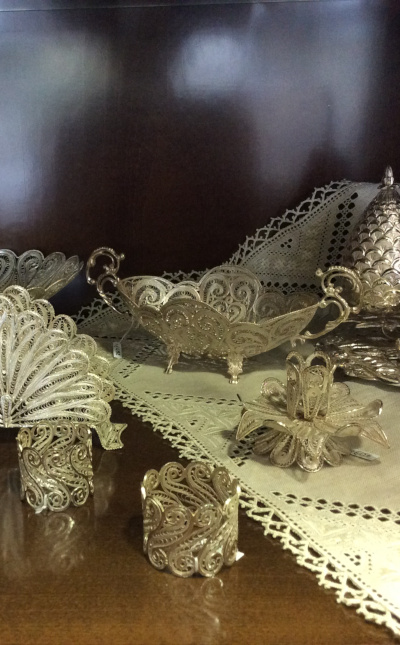 Nicos & Yiannoula created their first collection in 1977. Their intention was to produce excellent quality jewellery, that had an original design, were handmade and well priced. These values remain unchanged to this day for Hadjicharalambous Jewellery.
However, creativity has been given a boost, after new blood entered the business in 2000. Georgia, Nicos and Yiannoula's daughter, a professional jeweller, with dedicated studies on jewellery, that has won significant prizes at international competitions, has managed to match traditional with contemporary.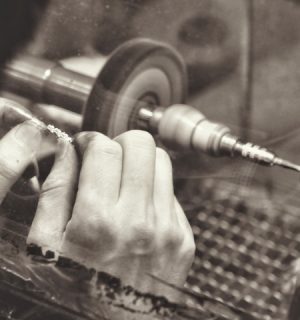 Handling precious gemstones requires the outmost care, expertise and precision. We are experienced craftsmen-jewellers, passionate about our work and we have passed our profession from one generation down to the next. At Hadjicharalambous jewellery we execute this heritage. Our daughter, Georgia, is a skilled jeweller. She inherited from her parents the love for handicrafting of unique and modern jewelleries.